THE CITY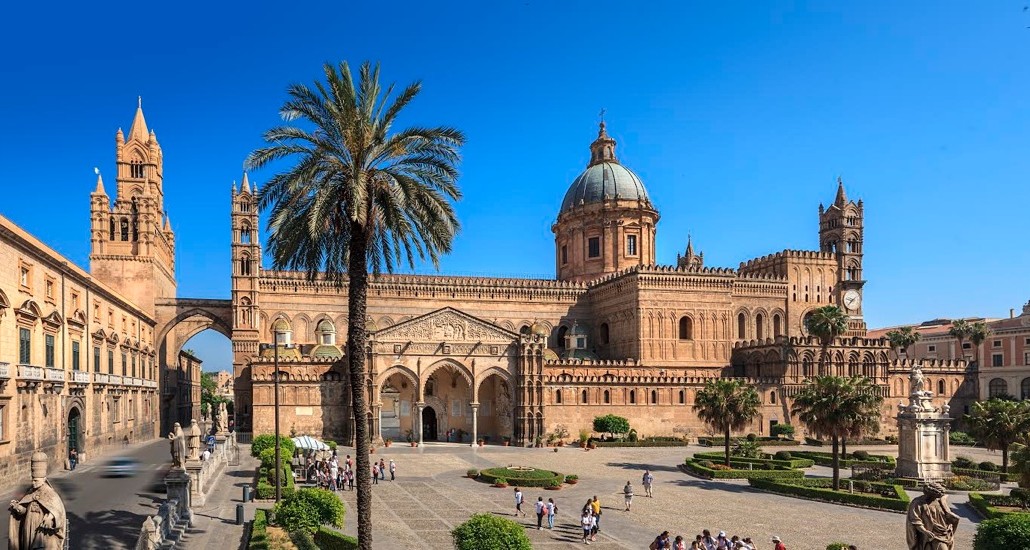 "And you, Palermo, oh wounded beauty,
You, still lovely as ever to my enraptured eyes!"
(from Giuseppe Verdi's 'Sicilian Vespers')


Strange city, Palermo. Thanks to its long and complicated history of wars with, and conquests and influences by, different nations and religions, the city has developed into what it is right now: a unique fusion of diverse cultures. The numerous cathedrals, churches, buildings and squares bear vivid witness to this. And the language and names also show remnants of Arab, Moorish, Greek and Norman civilisations (not necessarily in that order). Beautiful city too.

Palermo is opera, or at least, theatre, all over. Everything is theatrical here – the traffic (or should one say "total chaos", because nobody sticks to the rules here?), the honking of haphazardly and triple-parked cars and scooters manoeuvring in between all of it.
Very theatrical too are the fresh markets, also open on Sundays, which remind you of Arab souks and look nothing like the Amsterdam Albert Cuyp. Illuminated with a bare light bulb, even during the day, they create an atmosphere that seems to come straight from one of the Italian operas or films. The narrow alleyway between the stalls is no more than a metre wide, but even there the scooters squeeze themselves in between the crowds.
Very theatrical is 'Nino u' ballerino', the manager of Gastronomia, panineria, focacceria, where he spins, packs and sells spleen sandwiches from noon (the trattoria itself opens at six in the morning) until late at night, dancing to the very loud sounds of the TV set outside. If that is not opera!?


Palermo is a paradise for a sweet tooth! You can have your breakfast with a cinnamon roll and ice cream (brioche con gelato) and the baked goods, cakes, tarts and also the marzipan disguised as fruit (paste reale) all make your mouth water, even if, like me, you don't even like sweet foods. No painting can beat that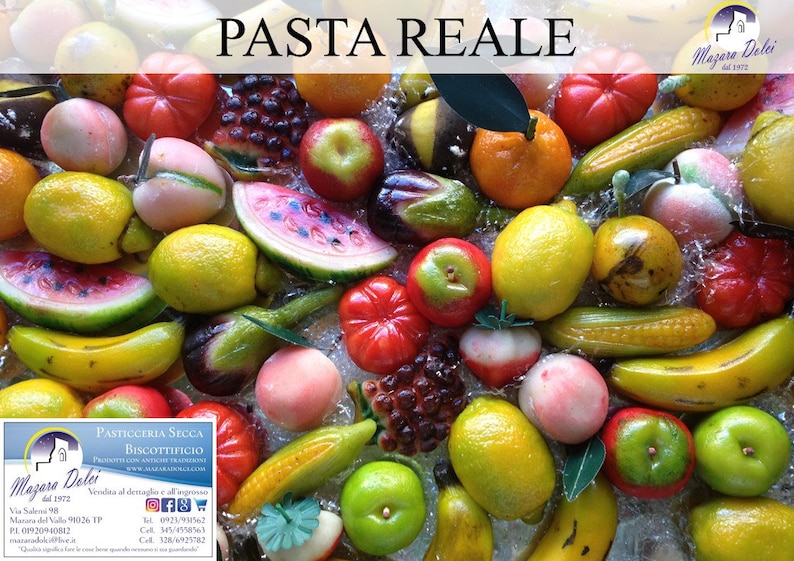 TEATRO MASSIMO


The Teatro Massimo first opened its doors in 1897 with Verdi's Falstaff. It is said that Giovanni Battista Basite, the designer of this truly stunning opera house, was influenced by Garnier's plans for the Paris Opera. That is quite possible, since both houses dó resemble each other, but Massimo, with its six floors of gold-coloured boxes and breathtaking ceiling paintings, surpasses everything I have seen so far.

It was 'temporarily' closed for renovations in 1974 and it took 23 years (Mafia!?) to reopen. This happened in 1997 with Verdi's Nabucco, just in time to celebrate the centenary of the opera house. Nowadays, Massimo has 1250 seats and is one of the largest opera houses in Europe.
Of course, everyone wants to be photographed on the famous staircase (I assume you have seen Godfather 3, with all those Mafiosi shooting each other during the performance of Cavalleria Rusticana), which makes it extremely crowded and difficult to walk up (let alone down!).

LA SCHUOLA VA AL MASSIMO
But what distinguishes Massimo most from all its fellow opera houses is its school project, La Schuola va al Massimo. I could be mistaken of course, but the Sicilian project to introduce children to the opera seems to me unique in the world.

The project started in 2005 and is given shape in various ways. Existing operas (Carmen, La Cenerentola) are adapted especially for children, composers are commissioned to compose an opera for the target group, children's operas (Menotti's Globolinks) are put on stage or performances are created around a specific idea. Fifty performances are given per year, reaching between 50 and 60 THOUSAND children!

The children are between the ages of six and sixteen, but the older ones usually take such a liking to opera that they automatically also go to the already established performances. Like Idols, as it were. Nowadays, operas are also shown in the early afternoon, especially for them.
The latest project, for which Massimo received the prestigious award from The Italian National Association of Music Critics, is called Bianco Rosso e Verdi. It is a 'monumento per Giuseppe Verdi, padre de la Patria', which, in view of the Verdi Year and the 150th anniversary of Italy's unification, is only logical. You know that the Italians consider Verdi, together with Garibaldi and Vittorio Emmanuele, to be the symbol of Unity


Bianco Rosso e Verdi is a potpourri of excerpts from various operas by Verdi, narrated with a great deal of humour by three actors and sung excellently by five young singers, assisted by the choir and the ballet of the house.
The children listen attentively, react alertly and, where possible, sing along. Only when a fragment from Otello is a little too long, in my opinion, does their attention wane and they shift uncomfortably on their chairs. But apart from that, they are having great fun. Congratulations!

Below is a small fragment showing the enthusiasm (and active involvement!) of the children:



PALERMO – IL TROVATORE Manrico out of thousands
The production that the Teatro Massimo staged in October 2011 was originally from Bologna. And to get straight to the point: the production was no good at all! The sets were not quite made of cardboard and the direction (let alone the direction of the characters!) was non-existent.

One came from the left, one came from the right, one descended the stairs, one climbed the stairs (nice for the ladies in their long, heavy dresses!), one knelt, raised one's hands to heaven… There was no more movement unless it came from the ballet dancers who enacted the scenes for us.

The director (the Scottish Paul Curran) did not even bother to come to Palermo and left things to his assistant (?) Oscar Cecchi. Rarely do you see the singers left to their own devices, which is mainly to the detriment of the second cast (they worked with a double cast).

The conductor did not really help them, either. Renato Palumbo, quite a name in the field of opera, did not know exactly which tempi to take. Sometimes it was too fast, sometimes agonisingly slow, in a word: unbalanced.

Gustavo Porta (cast B) was a fine Manrico with a nice old-fashioned sound, but after the interval he clearly became tired and started to push. No, then Marcello Giordani is the better choice! What a sound! A Manrico out of thousands complete with all the trimmings. His beautiful high C in 'Di quella pira' was completely al punto and squilante, that makes one very happy.



The Uruguayan María José Siri (a protégé of Ileana Cotrubas) was a nice Leonora, but I found her height rather shrill. Amarilli Nizza did it a thousand times better. Her voice has become of almost veristic dimensions, but she knew – recovering from a severe illness that lasted for months – to let her height blossom beautifully and smoothly and then to let it pass into the most beautiful pianissimi.


Juan Jesús Rodriguez (Luna) was no match for Roberto Frontali. What the latter demonstrated was the art of true Verdian singing, which is rarely heard nowadays.
Mariana Pentcheva (cast A) sang Azucena with an enormous tremolo and 'wide vibrato'. The voice in itself was certainly impressive, warm, deep and low, but I could not really like what she did with it.
Anna Malavasi sounded fresher. She had a good height and depth, although not as deep as her Bulgarian colleague. Worse, however, was that it seemed as though she were singing with two voices at the same time. Two voices that, unfortunately, never met anywhere – somewhere between the low and high there was a huge ravine. It may also be due to her young age, but something tells me that she'd better concentrate on the higher mezzo roles and leave Azucena alone.

Giovanni Battista Parodi and Francesco Palmieri (Ferrando) were a match for each other, although Parodi had more stage presence.
Below is the official trailer of the production
Trivia:

The audience always dresses up. Beautiful gowns, high heels, and even furs are taken out of the closet, despite it being 22 degrees outside. Then during the break they all run outside! Because they have to smoke. Nowhere in the world is there so much smoke in the air as in Palermo!

On the way to the lower foyer, it smells like a lot of dishwashing is being done, but the foyer itself is beautiful, spacious and well stocked with everything that can make a hungry and thirsty person happy.
A glass of excellent white wine costs 5 euros (you can take it out into the garden to enjoy the last rays of sunshine) and the delicious sandwiches are just over 2 euros.

In the foyer there are many old posters hanging on the walls. To my extreme amusement, I read on the one for La Gioconda with Leyla Gencer from 1969/70, that Alvise was sung by Anna di Stasio and La Cieca by Piero Cappuccilli. Well ….. La vita è bella!


Visited on 22 and 23 October 2011